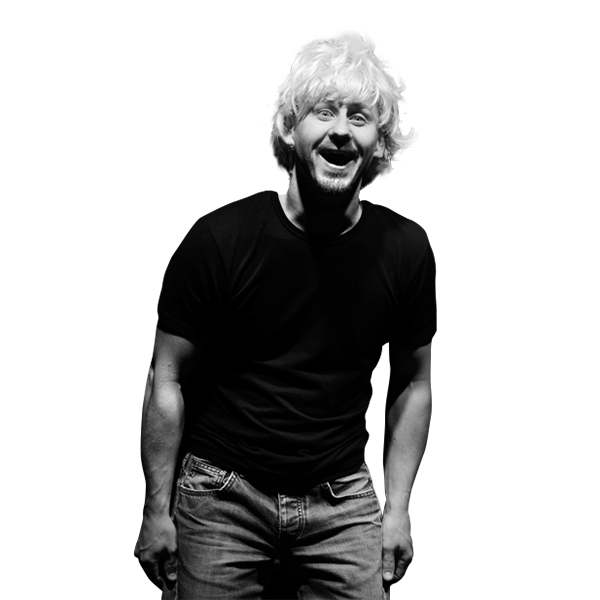 The fool
Monodrama performance.
2014
Text: Patrick Grégoire
Translation: Eva Duchamp – Koníčková
Dramaturgy: Kamil Bystrický, Tomáš Plánka
Music: Martin Fačkovec, Richard Lalík
Voice-over: Marián Mitaš, Tomáš Plánka
Cast: Tomáš Plánka
Concept and directing: Kamil Bystrický
Production: Kolomaz (association for contemporary art)
Slovak premiere: 11 Sep 2014, the First Chamber Theater Scene, Trenčín
This performance was made possible in part by financial support from the Slovak Ministry of Culture.
Annotation

Gallery

Video

Calendar
Annotation
A monodrama about a boy who is considered by everyone around him to be Fool. The main protagonist lives in his own inner world and does not realize what exactly is going on around him. An impressive story about the fate of a person who considers himself to be Jesus. The performance is in honor of the talented Czech actor Marek Matějka (1974–2011), who in 2004 translated, studied and under P. Gregoir's direction even successfully acted in the work.
Calendar
No shows booked at the moment.