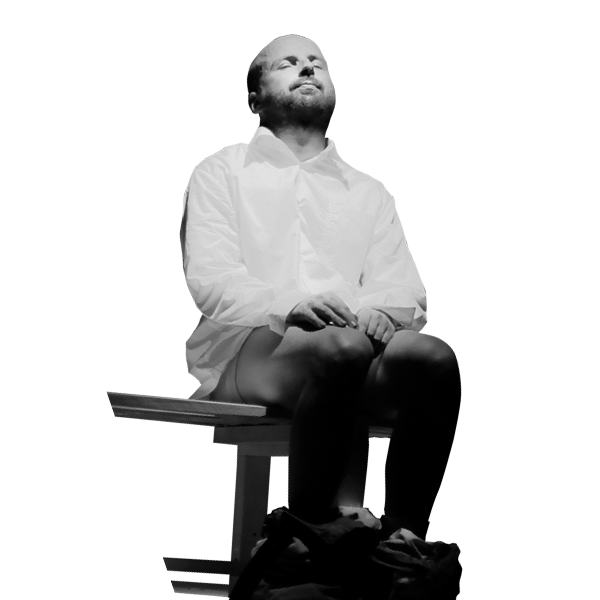 Wellness
Non-verbal performance.
2009
Story: Kamil Bystrický, Juraj Benko
Concept and directing: Kamil Bystrický
Music: Richard Lalík, Milan Uhrík, Marek Svorada, Viktor Smutný
Cast: Kamil Bystrický/Oskar Pompa
Premiere: 18th of September 2009
Annotation
He lives a life in which he feels good. He regularly stimulates this feeling with resources offered to him by the world, from learned and useful conventions and habits to the latest fashions, which make good life even better. He exercises, has sex, meditates, breathes, dresses, smells, consumes, works with utensils and looks exactly as he needs to look in order to maintain the quality of his very existence.